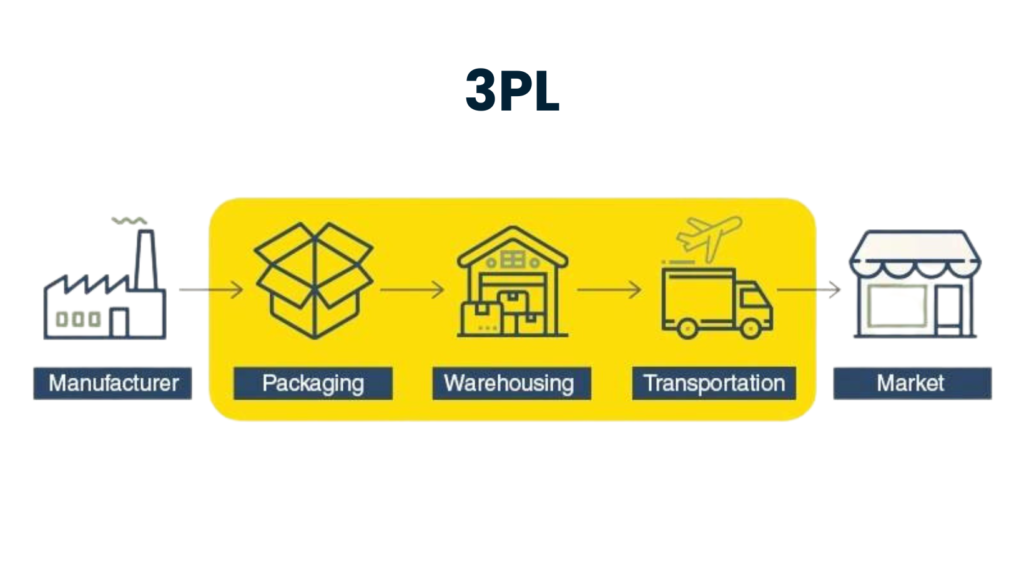 You can improve your company's efficiency as a whole and make progress towards your logistics goals by enlisting the aid of a third-party logistics provider (3PL). If shipping is a top priority for your company, regardless of size, age, or industry, you should look into using a 3PL.
What is a third-party logistics provider?
Third-party logistics providers, or 3PLs, provide basic logistical support for shipping operations. 3PL service provider are typically incorporated into the established workflows of a business.
Third-party logistics providers (or "3PLs") are adept at adapting their offerings to fit your requirements thanks to their flexibility and scalability. Depending on your requirements and objectives, you can determine how involved you want to be. They have the flexibility to offer a single service or a suite of solutions covering various facets of your supply chain.
These services integrate with your workflows to boost supply chain transparency. In addition, the best 3PLs add value that improves your efficiency and effectiveness in serving your customers.
Advantages of Using 3PL Services
There are a lot of benefits to using a third-party logistics company. Some of the advantages of using a 3PL are listed below.
Acquire skill and understanding
Fulfillment, storage, and transport are three areas of the supply chain that can present significant difficulties. Third-party logistics providers (3PLs) are a valuable resource for businesses because of the years of experience and connections in the industry they bring to the table for their clientele.
Third-party logistics providers also provide valuable insight into challenges inherent to international shipments. Problems can arise with things like paperwork, taxes, and shipping laws that vary from country to country. Hiring a third-party logistics company to handle your international shipping needs is a great stress reliever.
No waste of money or time
By outsourcing logistics to a third party, you can save money that would otherwise go towards renting warehouse space, purchasing equipment, paying for gas to transport goods, and paying employees to handle these tasks.
Supply chain mistakes can be extremely expensive and dangerous, but third-party logistics providers can alert businesses to them in advance. In addition to optimizing inventory levels to reduce inventory holding costs, 3PLs assist with industry forecasting.
By outsourcing to a 3PL, businesses gain access to the knowledge and tools necessary to streamline their supply chain logistics, saving valuable time and resources.
Maximize output while maintaining pliability
Using a third-party logistics provider allows businesses to adjust storage, workforce, and delivery needs in response to fluctuating stock levels. In addition, they can help smooth the way during times of seasonality and industry upheaval.
A third-party logistics provider (3PL) can help a company grow into new markets. Third-party logistics providers (3PLs) are always on the lookout for ways to optimize supply chains and have the resources to implement changes that would be difficult for companies to implement on their own.
Supply chain inefficiencies can be identified and mitigated with the help of management software. Using a third-party logistics provider means your logistics process will always be getting better, which will save you money and make your logistics projects more efficient.
Conclusion
There are a plethora of third-party logistics providers out there, and it's crucial that you pick the right one for your company. A third-party logistics provider Mehta Excel can benefit you by acting like an extension of your company, and help you make informed decisions to give you all advantages that comes with an expert 3PL service provider.